DAGSO, PUMPS THAT GET THE WORK DONE
PUMPS FOR THE PUBLIC SECTOR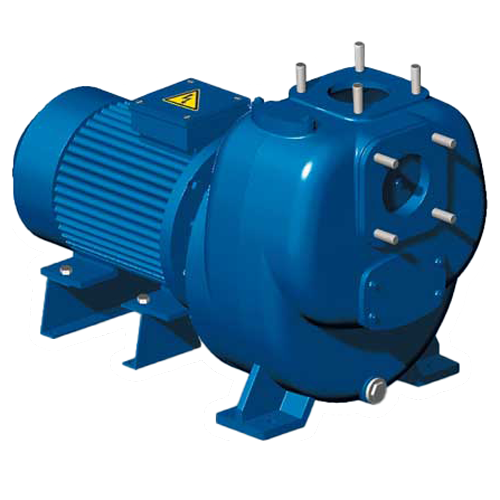 PUMPS FOR THE PUBLIC SECTOR
Dagso's pumps for the public sector are designed to ensure highly reliable operation in any situation, regardless of the application. This makes them excellent also for pumping stations and pressure booster stations.
The most suitable and popular pumps used in this field are multistage centrifugal pumps. Thanks to their centrifugal effect, they convert mechanical energy into kinetic energy – and thus, into pressure energy – through a process that starts at the impeller and ends with the pumped fluid.
La pompa centrifuga multistadio è sicuramente quella più indicata e utilizzata grazie all'effetto centrifugo per trasformare l'energia meccanica in energia cinetica e quindi in energia di pressione, tramite un processo che parte dalla sua girante e arriva al liquido pompato.
Dagso's pumps for the public sector boost the pressure of the water as the flow progresses from one stage to the next, increasing the pumping speed and volume of the fluid.
Each pump is conceived with the needs of the single customer in mind and the advantage of being manufacturers allows us to offer customization possibilities. In the public sector, we are specialists in:
Pumps for pumping stations
For raising, compressing or transferring fluids of various kinds wherever the job cannot be done by the force of gravity or there are local or distributed head losses.
Pumps for waterworks
For collecting and conveying water as well as for processing low- or high-pressure fluids and pumping from deep wells and tanks.
Pumps for pressure booster stations
For ensuring constant pressure to meet water supply needs during fires and emergencies.
Pumps for lifting primary water
For use in the most diverse situations, to lift primary water with maximum efficiency.
MULTISTAGE CENTRIFUGAL PUMPS FOR THE PUBLIC SECTOR
Dagso has an entire line of centrifugal pumps for the public sector, offering a variety of discharge nozzle options.
While type and application are defined by the way the impeller transfers energy to the fluid, there is no denying the significant versatility of these pumps.
In addition, we are finicky about which materials to use and controlling each stage of the production process, which translates into a product of remarkable quality.
Le modalità con cui la girante trasferisce energia al liquido ne definiscono la tipologia e l'utilizzo, ma la versatilità di cui son dotate resta conclamata e notevole.
La minuziosa selezione dei materiali impiegati ed il rigido controllo di ogni fase della lavorazione, inoltre, conferiscono al prodotto finale una qualità sopraffina.
Are you ready to buy?
If you want to buy our pumps, contact a member of our sales team to get an estimate based on your needs.
Request information!
If you need technical or commercial information, our specialized consultants are ready to help you
OTHER SECTORS
Dagso has specialized in pumps for a variety of different uses: